Bridgemate II firmware v2.2 released


bridgemate > news > bridgemate v2.2 firmware release

March 31st, 2016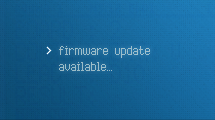 Release of firmware v2.2 for Bridgemate II


The latest firmware for Bridgemate II is now version 2.2.2 [handset] and 2.2.1d [server]. In this version there are various enhancements added to the product. 
Find all details of this new version in the Bridgemate Support Centre article.

At the same time, version 3.2.6 of Bridgemate Control Software has been released. Version 3.2.1 or later is required for v2.2 of the Bridgemate II firmware.
More information is available in this article at the Support Centre.