Bridgemate app
Follow your bridge results live on your smartphone
Your bridge results live on your smartphone
The new Bridgemate app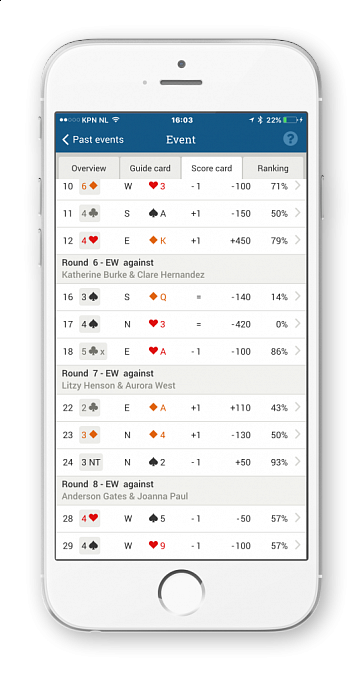 See it all live as it's happening. Your scores and rankings conveniently and individually displayed
in an intuitive app on your iPhone or Android smartphone. Follow your results and your opponents'
scores during the event, and analyse your play. Enter results in the Bridgemate app when you are
short of Bridgemates or playing at various locations simultaneously.

Download from
 
Turn your smartphone into your personal event guide
Learn how to install the Bridgemate app on your smartphone and start following your event results.
 
Connect your club to the Bridgemate app
Create a Bridgemate club account for your club and publish your events on the Bridgemate app.